RESPETO: A MODERN BALAGTASAN IN THE MIDST OF WAR ON DRUGS
"Art should comfort the disturbed and disturb the comfortable." - Banksy
Premiered at Cinemalaya Independent Film Festival and started
a regular run in cinemas nationwide on Martial Law's 45th anniversary,
Respeto is a film that would definitely leave a mark on you
as the end credit rolls up.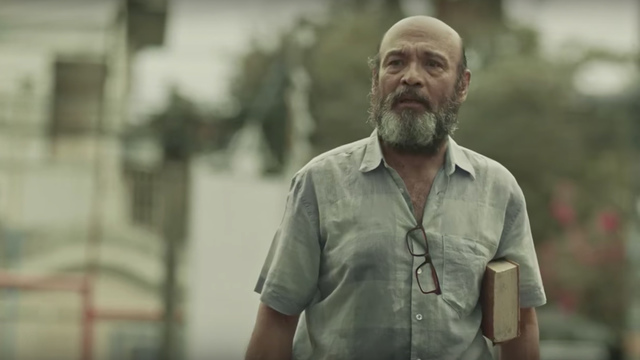 The story revolves around an aspiring fliptop rapper,
Hendrix (played by Abra), who experiences mishaps life
in the midst of government's Oplan Tokhang (War on Drugs).
His petty crime leads him to Doc (played by Dido De La Paz)
who is an old poet himself and a victim of Martial Law.
Respeto was cited "for its infectious, propulsive energy,
its highly convincing cast of characters and very effective
ensemble acting, its breathtaking, nearly epic sweep
of the underside of Manila, its expert application of the resources
of cinema to depict a teenager's drive to rise above
poverty and violence, it cogent melding of contemporary rap
and traditional oral literature, and its sheer humanity
and coruscating poetry." Every verse muttered is a perfect depiction
of how the people on the fringes of social class are being preyed
as they fight for their life and how a piece of power could give you
a license to escape the consequences of ones' misdemeanor.
It showcases the horror of history repeating itself
as the two members of different generation endures
the violation on human rights.
It is no doubt that this Cinemalaya entry is another
must-see work of art that will definitely move the viewers
to another level of social relevance consciousness.
You can catch Respeto in cinemas nationwide.