ARTIST OF THE MONTH: 10 THINGS TO KNOW ABOUT NICKI MINAJ
Nicki Minaj is one of the most popular Rap artists whose journey is truly like a roller coaster ride. Here are few interesting facts about Nicki Minaj worth knowing:
1. Nicki Minaj's full name is Onika Tanya Maraj. She started off her rap career using the name "Nicki Maraj" and went from 'Cookie' to 'Harajuku Barbie' before later settling for the name Nicki Minaj. According to rumours, she didn't like the name "Minaj" as it had sexual connotations but later accepted the title.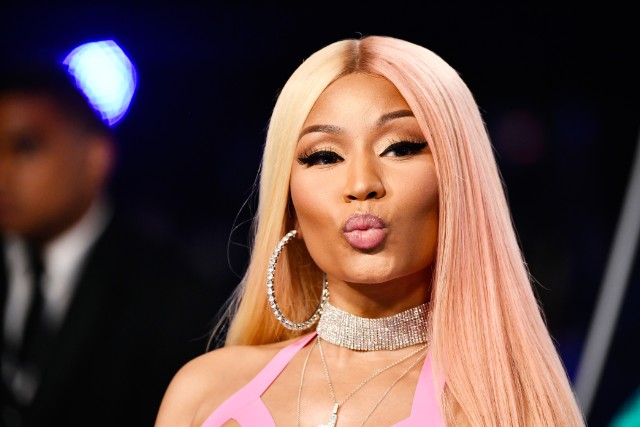 2. Long before Nicky Minaj became the Rap Goddess, she worked as a waitress at Red Lobsters restaurant.
3. Nicky Minaj's talent was first recognized by the famous rapper Lil Wayne who discovered her and made her sign a deal to his record label Young Money Entertainment, in the year 2009.
4. Nicki Minaj started her music career in a rap group called Hoodstars. There were three other members in the group – Lou$tar, Scagg Beezy and 7even Up. The extent of their success was recording the entrance song for WWE's Diva Victoria titled Don't Mess With in 2004.
5. Nicki Minaj released her own mobile game 'Nicki Minaj: The Empire' in December 2016. The Young Money rapper worked alongside gaming heavyweight Glu Mobile to create a rival to popular apps by Kim Kardashian, Britney Spears and Katy Perry.
6. Nicki Minaj's net worth: According to website Celebrity Net Worth, Nicki Minaj is currently worth over $70m! The rapper's successful music career is also completed by a variety of savvy business moves, including ventures into the tech and alcohol markets.
7. This Rapper sensation wanted to be an actress and had also studied acting at La Guardia High School. Well, she is following her love for acting by doing roles in movies like 'The Other Woman.' She also managed to bag herself a role in the Off-Broadway play "In Case You Forget" in 2001.
8. She was the first female singer to top Billboard's Hot Rap Songs Chart since 2002. She hit a record in October 2010 when she made her 7 songs on the Billboard Top 100 simultaneously. With that, she became the first female solo artist to do so.
9. Nicky Minaj has just one tattoo on her arm which says 'God is always with you' in Chinese.
10. She is a strong believer in the Women Empowerment and considers herself as a feminist. She says that after seeing her mom go through troubles because of her abusive father, she wants every woman to be stronger and empowered. Nicki told Details magazine, "I've always had this female empowerment thing in the back of my mind because I wanted my mother to be stronger, and she couldn't be. I thought, 'If I'm successful, I can change her life.'"
References:
www.ohfact.com/interesting-facts-about-nicki-minaj/
www.www.capitalxtra.com/artists/nicki-minaj/lists/facts/