10 IG-WORTHY BARS AND CAFES IN MANILA
If you're looking for a charming place to eat with IG-worthy spots and great food, check out these bars and cafes around the Metro that have special areas for the Instagram-conscious diners!
1. B.A.D. Late Night Breakfast Bar
Who says you can only have breakfast in the morning? B.A.D. Late Night Breakfast Bar is here for your after-sunset breakfast fix! If you and your friends are looking for a chill place with an extraordinary photo opp to unwind on a lovely evening before hitting the club or your final stop before going home from an all-night rave, B.A.D. Late Night Breakfast Bar is here to help you with that!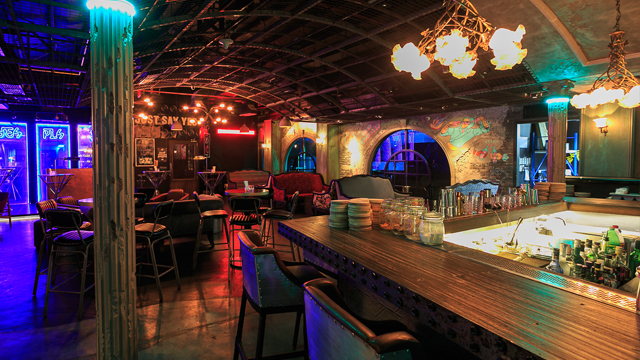 2. Antidote
This hip Jellyfish rooftop bar might just cure your work stress! Antidote has a chill vibe not only with a killer view, but also with an 8m jellyfish tank pulsing through the water as you sip your cocktails.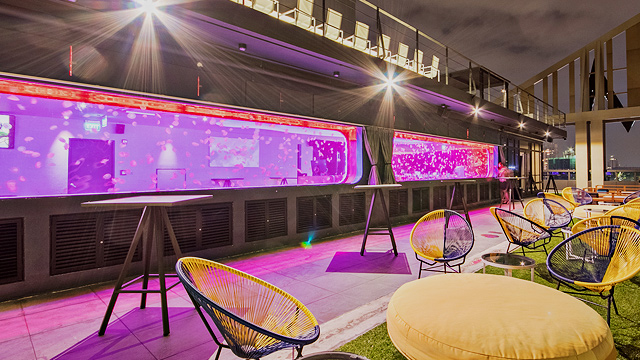 Take photos with the jellyfish or with the city lights as your background if you just want to chill, drink in hand. The vibe that draws guests looking for a more intimate and relaxed experience in Makati with good food, good drinks and good music
3. Alamat Filipino Pub & Deli
A gem for beer lovers! A funkily decorated little upstairs all-Filipino pub that serves gourmet pulutan and a wide range of well crafted local beers Even customers who prefer cocktails will enjoy the bar's Pinoy take on classic drinks.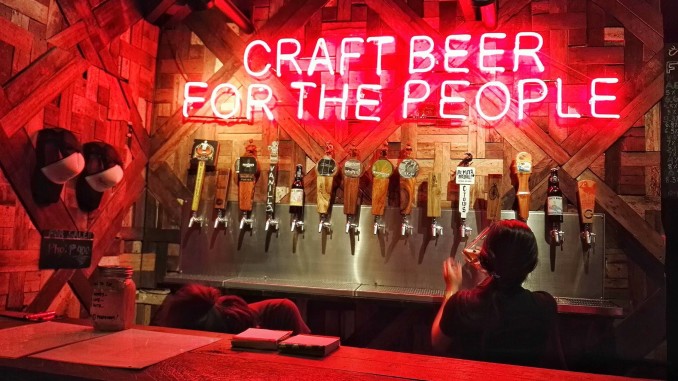 4. Bank Bar
Hidden bar for the night owls and 'retired party people'. In an unassuming office building in BGC is a watering hole and is called a "cross between old world loft and cathedral left in ruins" where people get their fill.
The "secret" spot behind a convenience store, no signage that easily gives away its location, short hallway is designed to look like a stock room, complete with shelves and grocery items, leading to a curtain that covers the actual entrance of the bar. The entrance is unlikely that you picture on your mind.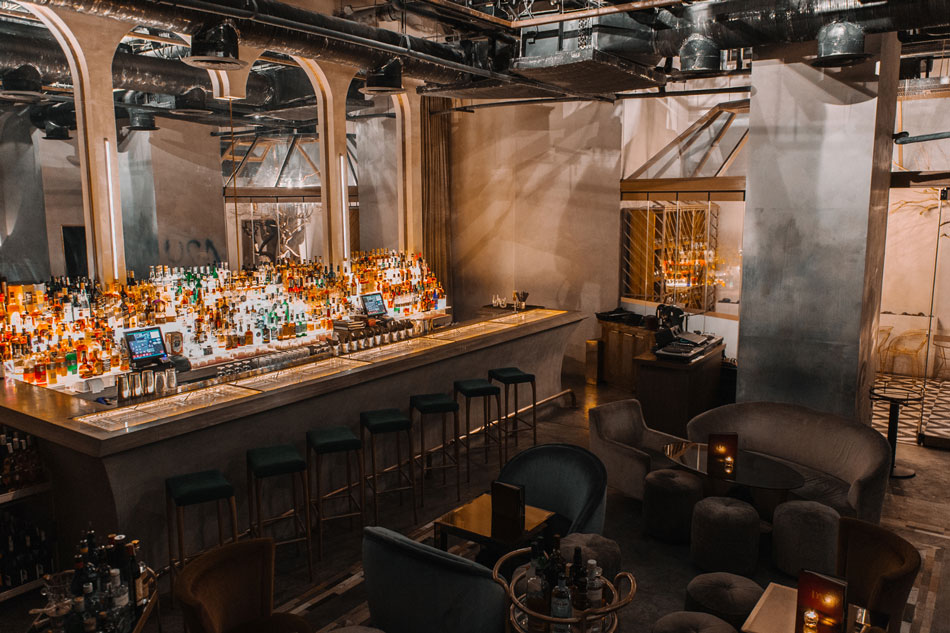 5. Lan Kwai Speakeasy
Lan Kwai Speakeasy is Hong Kong right in Katipunan! This place was made to serve as a collection of experiences of Hong Kong collaged into one place. It boasts unique drinks, great music, amazing food, and a laid back vibe that exudes from the outside, loud, neon lights it features in the inside.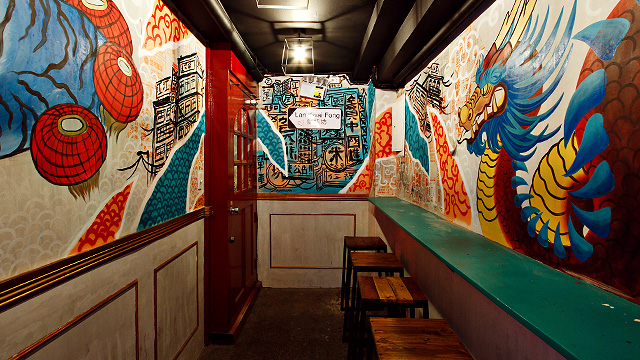 Its eclectic interiors are perfect for an impromptu photoshoot. With these lights and the ambiance, every photo is sure to be perfect for your curated feeds and timelines.
6. Kandle Cafe
Kandle Cafe is a neighborhood cafe specializes in meticulously brewed and blended coffee and serves contemporary local dishes using homegrown greens.
Kandle Cafe is a comfortable space, and it's definitely cooler than your average coffee shop. It has an easygoing neighborhood feel. It's the kind of spot where the food speaks for itself and nothing is trying too hard to impress you; it effortlessly draws you in and makes you want to be there while you do whatever it is you're doing on your laptop.
7. The Giving Cafe
At the Giving Cafe, it's all about good coffee, good food, good vibes, and good intentions. It is a cozy new café that supports the Foundation for Sustainable Coffee Excellence, which aims to help the farming communities in La Trinidad, Benguet for years, giving the farmers and their families access to basic necessities such as potable water, medicines, and education. And thanking La Trinidad's coffee farming community from harvesting quality coffee.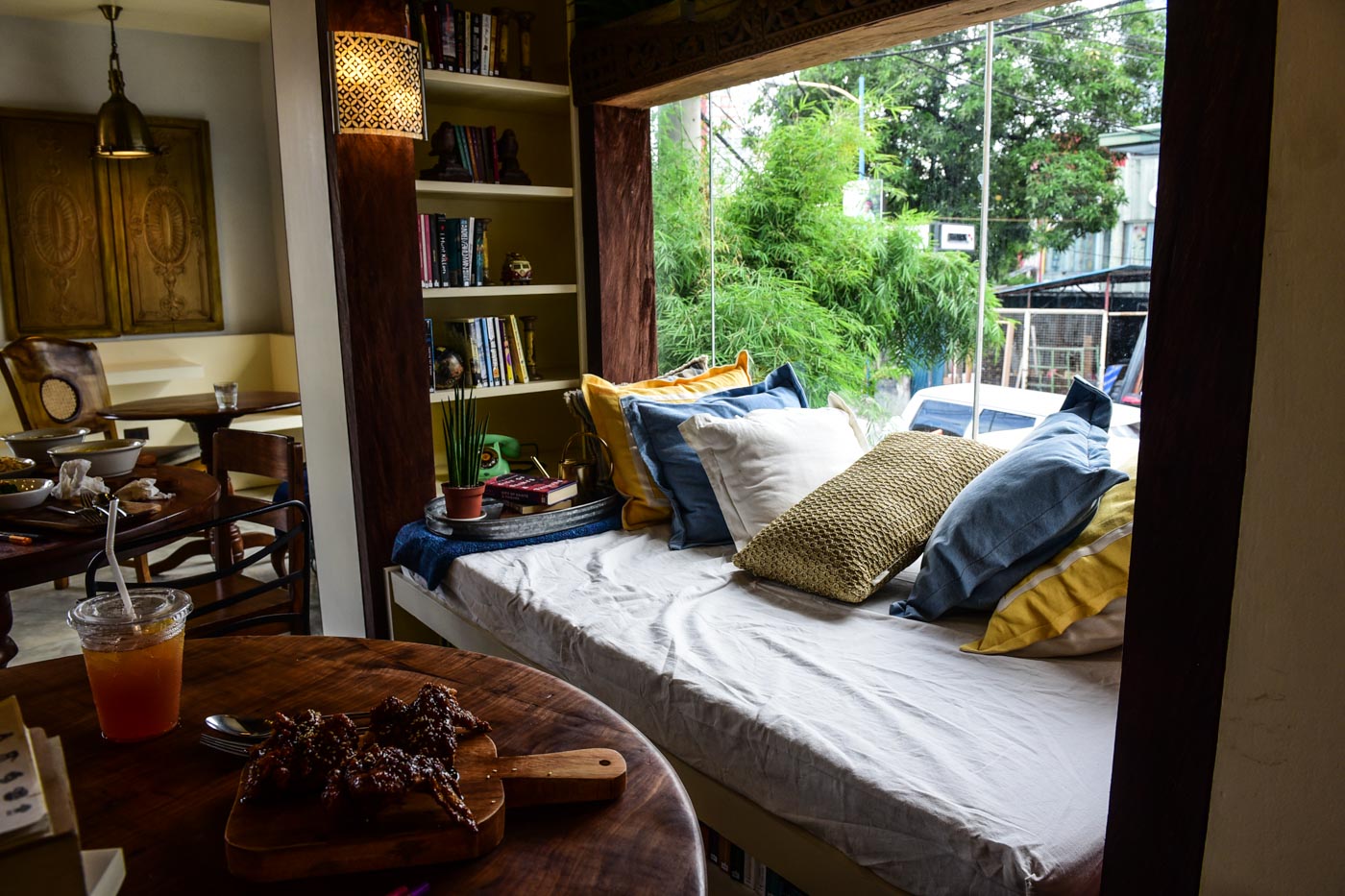 For every can sold from the line, P50 goes to the program that corresponds to the special blend. This means that coffee lovers not only get their caffeine fix, but they also help coffee farmers in their own way whenever they buy a product. Do good, feel good!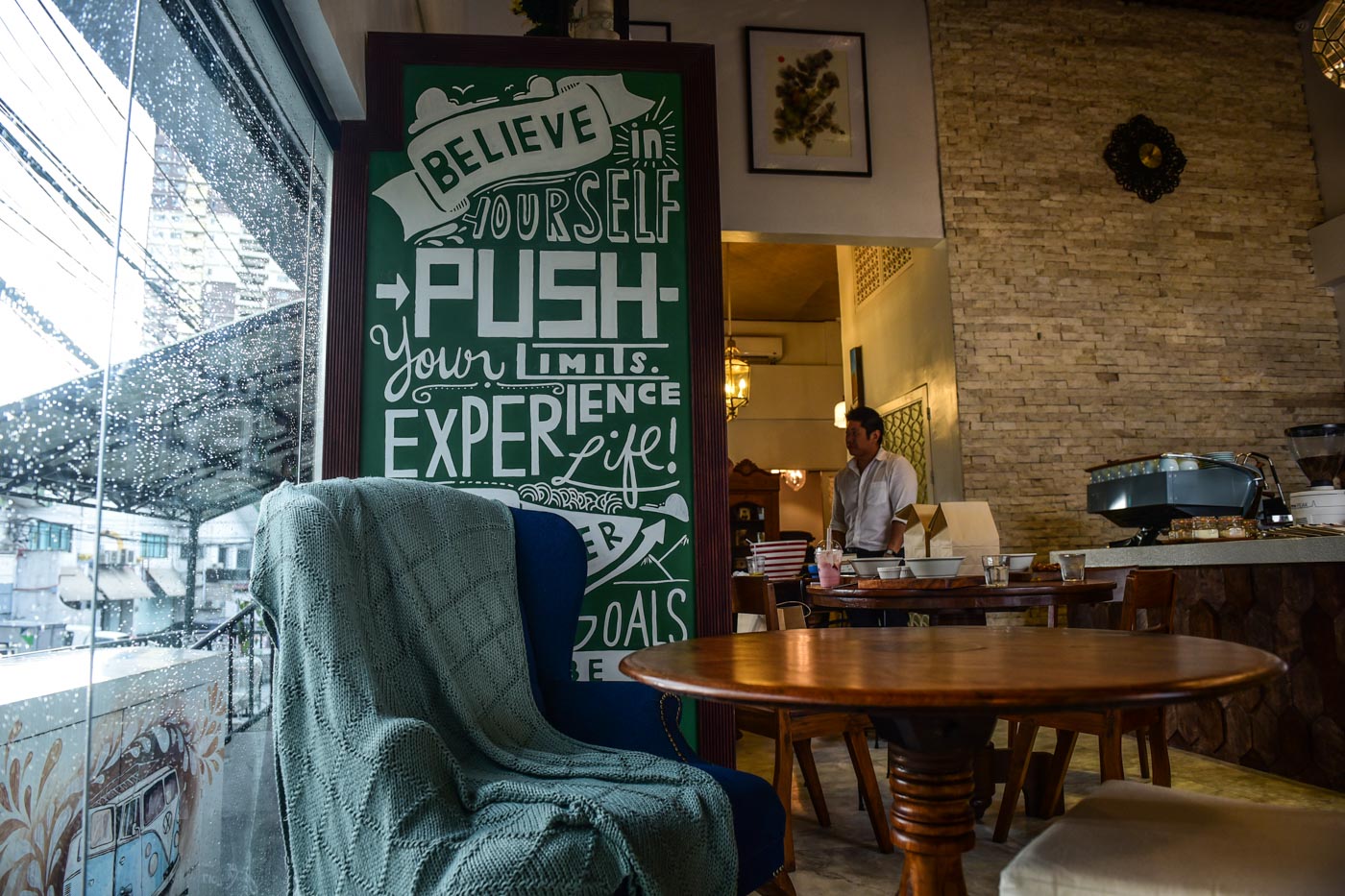 8. Wagging Tails Cafe
Lovable Dogs are invading Maginhawa - letting you have a good coffee-and-pastry time while overlooking cute dogs or go right into the dog zone where you can play with them! FYI, they have a corgi!
9. Alek Cafe + Kitchen
Alek Cafe + Kitchen is almost a literal hole in the wall along Salcedo St. in Legaspi Village, Makati. It is a quaint hipster joint serving heartwarming comfort food and craft coffee, in an art gallery. May be a little obscure because of its facade that blends with the building, but it packs some seriously quality offerings. The decor is predictably gearing towards being minimalist and industrial.
10. Hustle Cafe
Spend your next coffee break at this container, secret garden-inspired cafe in Cubao!
Hustle Cafe is a newly-opened specialty coffee shop in Cubao. It's located in a shipping container, with a nice al fresco garden-inspired dining area. It serves neighborhood comfort food at affordable prices, ranging from Php 120-180 only.