USHER RELEASES HEARTFELT SINGLE "I CRY"
The 8x GRAMMY winner unveils emotional single inspired by his children and the struggles and fights for perseverance in these times of civil unrest.
"I cry for the sons without fathers and the pain that their mothers hold deep inside," he sings on the powerful ballad. "And I'll fight for the future we're making / We can change if we face it / 'Cause these tears won't dry."
The R&B veteran, who is a father to two sons, explained that the song came from the heart. After witnessing the murders of innocent Black men and women, he was inspired to finish the track. "This song was inspired by wanting to teach my sons that it is OK for a man to feel emotions deeply and to cry. Like many men, I was raised to believe that we have to be 'tough' and not show our vulnerability, which I don't want to teach them," he said.
Check out his Instagram post below with a message about why he felt compelled to produce the song.
Usher has been using his platform to speak out on social justice issues and also joined #BlackLivesMatter protests in L.A. with Trey Songz.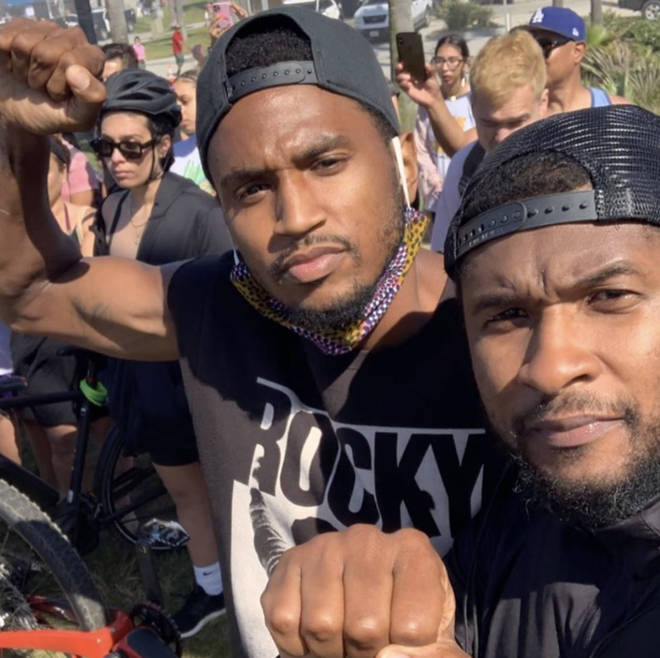 A portion of his proceeds from this record will be donated to http://lisc.org in support of the Global Goal: Unite For Our Future campaign.