SPOTIFY EQUAL | WOMEN AT FULL VOLUME
Spotify believes that audio has the power to change the world, and it's with that in mind that the fast-growing streaming platform has developed its latest campaign— the EQUAL Global Music Program. A new initiative dedicated to women in music and audio and the most recent commitment to fostering equity for women in music globally.
According to the USC Annenberg study funded by Spotify on representation of women in the music industry, only one in five artists on the charts are women. Yet we know how integral women artists' influence has been on Spotify and the music industry at large. To begin to upend this disparity, they amplified the work of women creators by extending their resources and generating more opportunities for these artists, which they're doing by creating a global, cohesive, branded experience with the EQUAL Global Music Program.
"We want to do our part: We know that when we give more power to creators, more people listen—and that music shapes the future. So, we're turning up the volume."
Look out for 35 EQUAL local playlists spanning artists from 50+ countries—from Japan to Argentina, from Malaysia to the UK—as well as the "best-of" flagship EQUAL Global Playlist containing music from EQUAL artists from all around the world. Each month, one artist will be featured on the cover of their respective local playlist, in addition to receiving essential organic and on-platform promotion in their home country and beyond.
Nadine Lustre will be the first Philippines representative for this campaign. Her musical style has evolved in 2018 when she debuted her hit single "St4y Up" at the helm of CARELESS — an independent record label created by MTV EMA Best Southeast Asian Act, James Reid.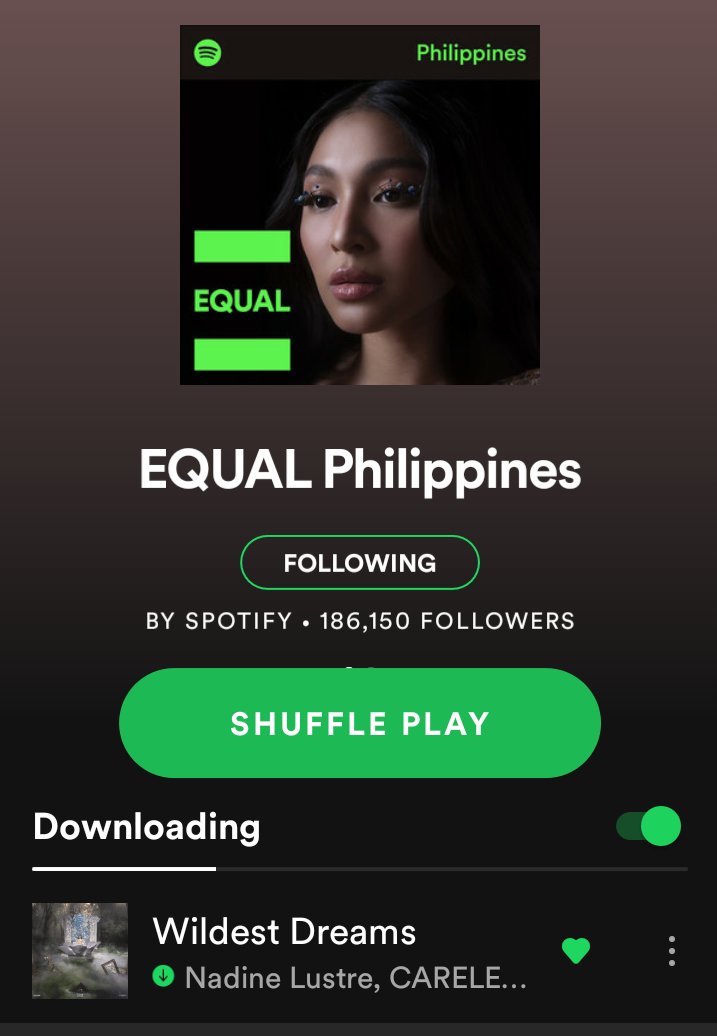 Listen to women in the Philippines at full volume below.
EQUAL will bring a number of new programs and steps to the company, including EQUAL Hub, , a first-of-its-kind offering featuring 40 songs written, produced, and performed 100% exclusively by women songwriters, producers, and artists from around the world. a dedicated space to celebrate women creators and help increase awareness of their work among fans.
"With billions of songs and millions of podcasts on Spotify, it's easy for fans to default to what they know and love best," explains Marian Dicus, Spotify's Vice President and Global Co-head of Music. "But the EQUAL Hub makes it easy for fans to engage directly with women creators and their content helps to increase awareness amongst fans so that more people listen, ensuring their music shapes the future."
This partnership with SoundGirls allows women of all experiences and gender-nonconforming creators to create a profile and claim their space in the community of women changing the game in audio.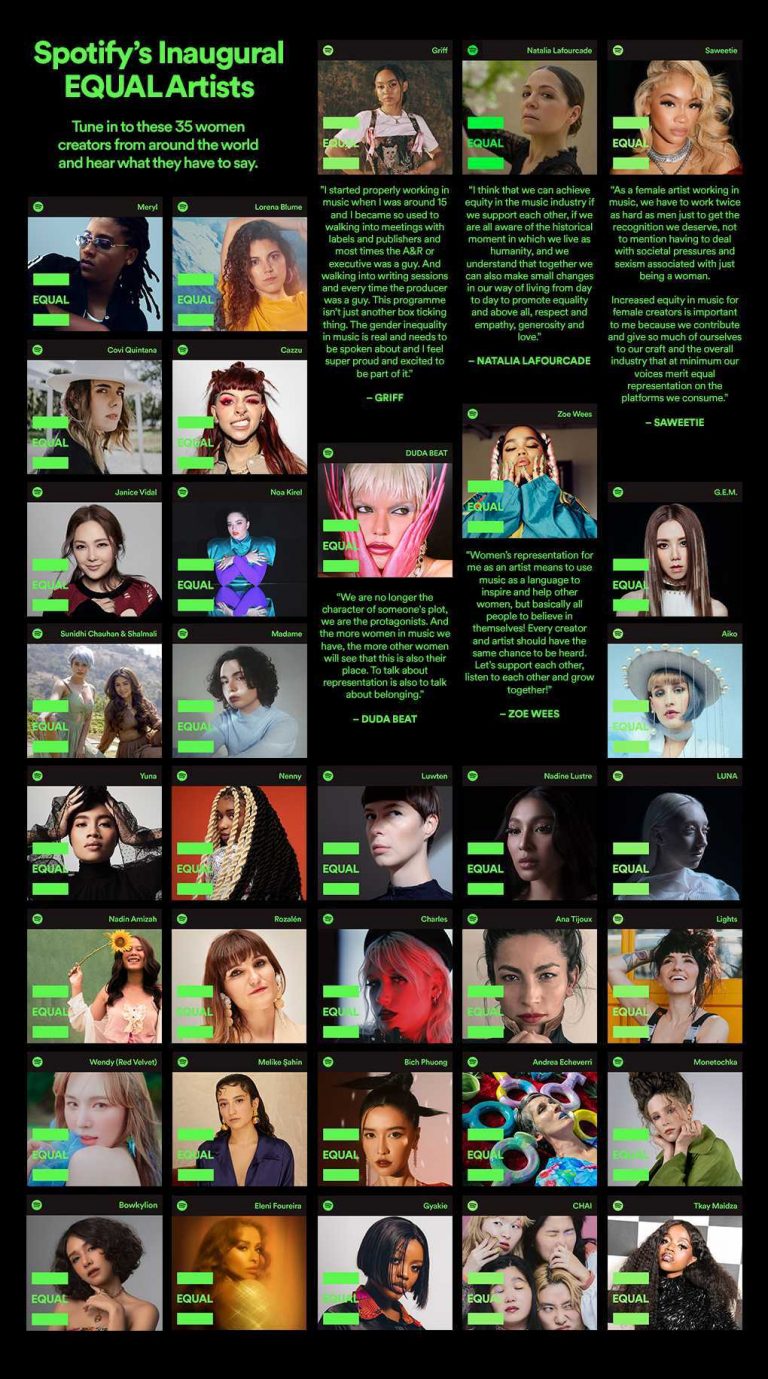 \\